Search AFSC/MOS/Rating
If a AFSC/MOS/Rating is not found under a certification but it is felt a person is qualified, please contact SpaceTEC/CertTEC by phone: (321) 567-5193 or e-mail: information@spacetec.org or information@certtec.com.
Each of the following AFSC/MOS/Ratings is linked to the appropriate military COOL webpage:
---
Air Force AFSC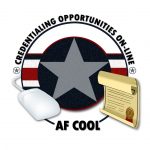 More
SpaceTEC® Certified Aerospace Technician®
 *Community College of the Air Force (CCAF) awards 25 semester hours for the SpaceTEC® Aerospace Technician Certification.  This credit is awarded to students enrolled in a CCAF degree program that accepts certification credit toward the program's technical education requirement.  Contact CCAF for more information.
ARMY MOS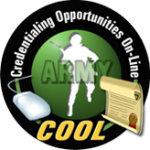 MARINES RATING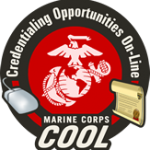 NAVY RATING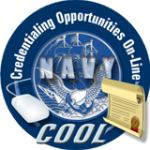 More

If you meet the necessary qualifications, the Navy may pay for your certification exams through their "Exam Voucher Program".                    

 SpaceTEC® Certified Aerospace Technician®

 CertTEC® Basic Electricity and Electronics (BEE)

 CertTEC® Aviation Structures

 CertTEC® Basic Composites