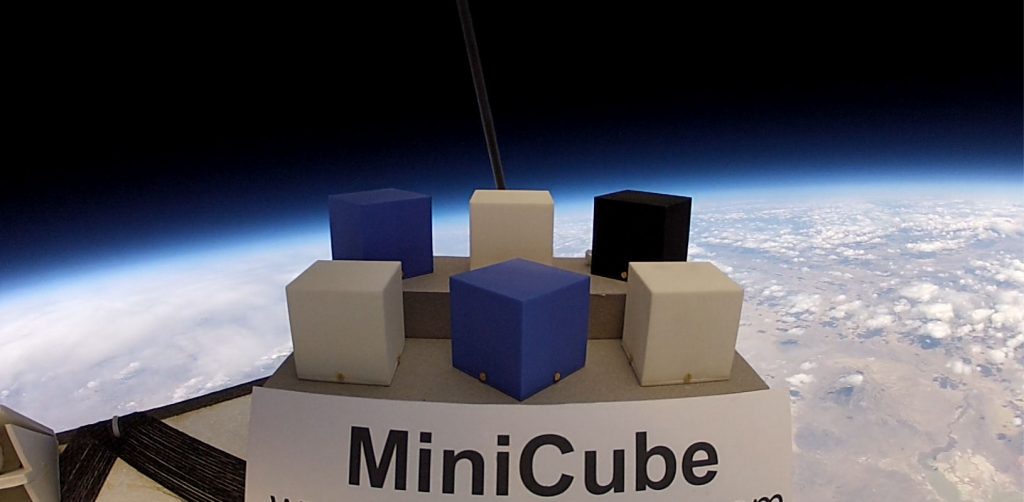 SpaceTEC®, a National Resource Center for Aerospace Technical Education and partially funded by the National Science Foundation, has instituted a Schools-to-Space® Outreach Program to encourage secondary school students to consider STEM careers in the aerospace industry.
As part of our Schools-to-Space® Outreach Program, SpaceTEC® will be hosting two free 4 hour afternoon (1-5 pm) workshops on Wednesday August 5th 2015, and Thursday August 6th, entitled "Classroom Laboratory at the Edge of Space: Introducing the Mini-Cube Program," at the SpaceTEC® headquarters in Cape Canaveral Florida.
The purpose of this 4 hour course is to teach aerospace technology instructors, STEM educators grades 6-12, and college STEM instructors how to set up their own student focused "space program" utilizing the Mini-Cube Program. With this STEM Project Based Learning Activity, students can have the unique, affordable, and challenging opportunity to send experiments and/or technology projects via high altitude balloon to an altitude of 100,000 feet (20 miles), commonly known as the "edge of space."
Educators will learn about teaching the scientific method, team work, research, written communication, and funding options that will enable their students to participate in the full cycle of an actual experiment from the original question to the published results and conduct true science and technology at the edge of space.
The class will be taught by author and Schools-to-Space® Coordinator Gregory N. Cecil, M.A.S., the nation's only Florida State Certified Educator, and Nationally Certified Aerospace Technician®.     Class size is limited to 16 participants each day. Textbooks, worksheet packets, and completion certificate will be provided as part of the course. Registration deadline is Friday July 31 2015.